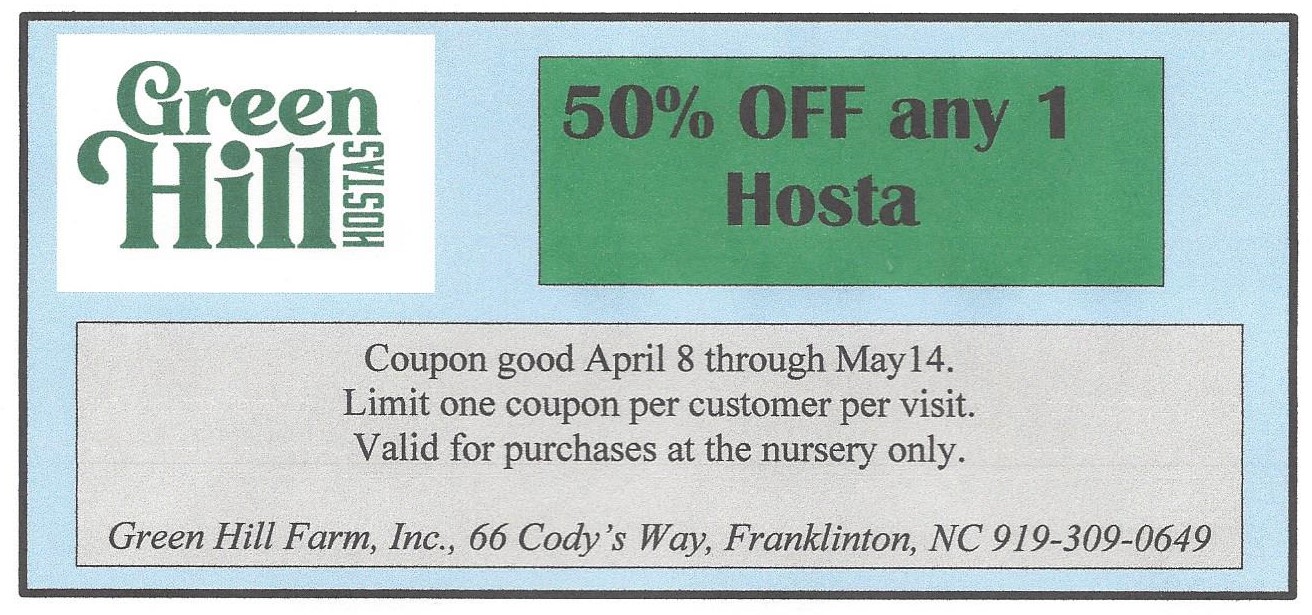 2023 Sale Dates
Sale takes place at the nursery: 66 Cody's Way, Franklinton, North Carolina 27525

Saturday, April 8: Opening Day Be sure to bring your half off any one hosta coupon!
Saturday, April 22: Bonus Day We will now be open an extra Saturday!
Saturday, May 6: Dixie Regional Welcome attendees and the general public also!
Saturday, May 13: "Make a Hosta Container" Day Bring your own container (or you can purchase some we have at the nursery). FREE potting mix and fertilizer. All miniature hostas will be 30% off!

Monday, May 29: Memorial Day Festival Come celebrate memorial day at Green Hill Farm! Free hot dogs and drinks. All plants discounted for one day only!

Saturday, August 12: "Lucky 13 Sale!" It was bound to happen! The lucky 13 sale lands on the 13th this year. Talk about lucky! All hostas ready to sell for $13, even the $50 dollar ones. This is no joke! All hostas will really be on sale for $13 dollars a piece!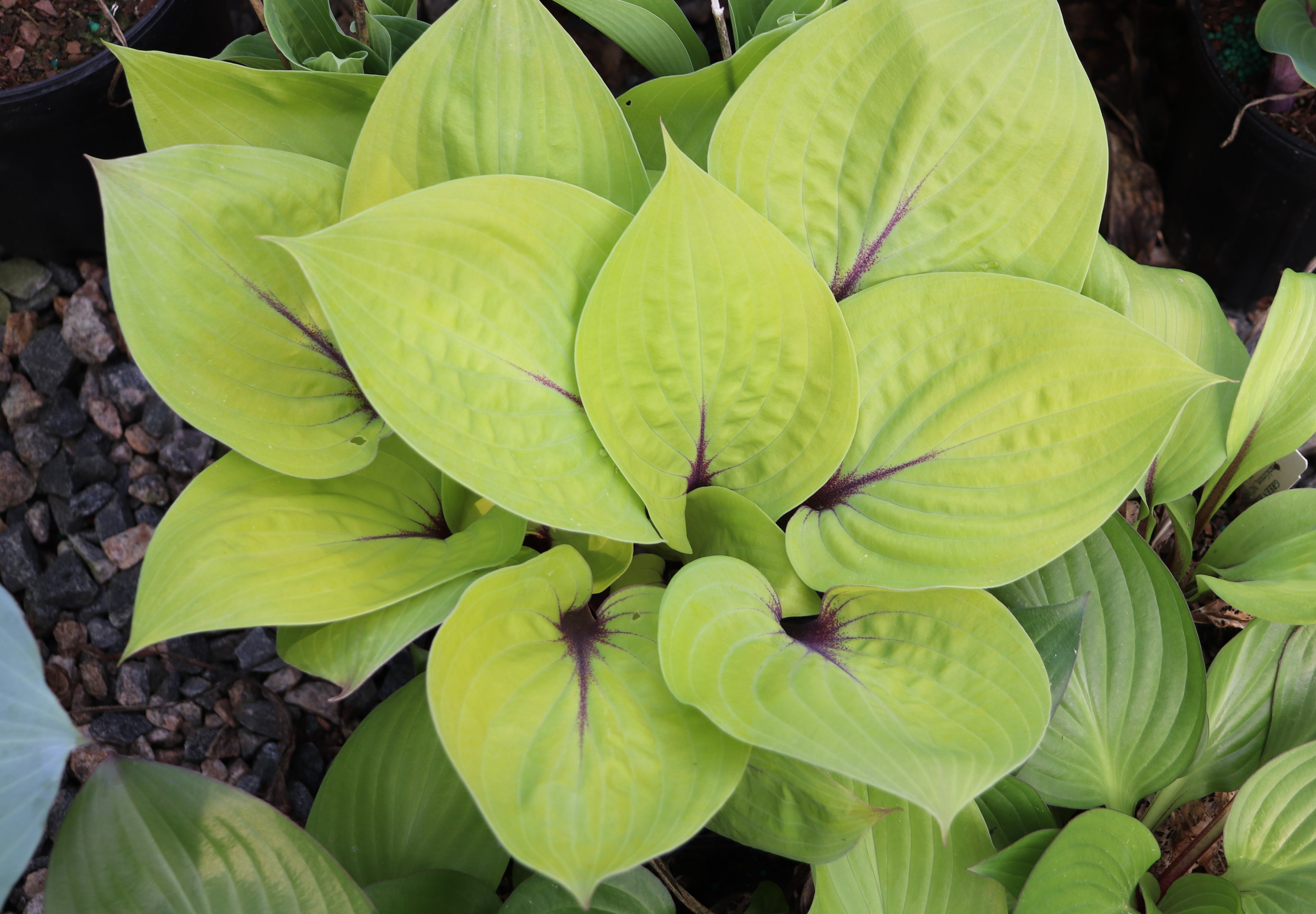 Hosta 'Peach Brandy from the 2023 Spring LinerList'' (click here)
xoxoxoxoxoxoxoxoxoxoxoxoxoxoxoxoxoxoxoxoxoxoxoxoxoxoxoxoxo