Green Hill Hostas Wholesale
New Hostas for the Wholesale and Retail Trade
P. O. Box 773, Franklinton, NC 27525
Phone: 919-309-0649 E-Mail: HostaBob@gmail.com
---
Green Hill Hostas Wholesale Order Form
---
To order, please fill in the boxes on this form. You have make an entry where there is an asterisk.
Then submit the form by pressing the "E-Mail Form" button at the bottom of this page.
(If you prefer to send your order by phone or postal mail, please print and use this same form.
This order form is for wholesale orders, not retail.
To place a retail order, please go to https://HostaGuru.com/shop
Retail orders have no minimum size and the greatest selection of new Hostas.
---
Thank you for doing business with us. Hosta Hosta!!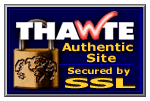 Copyright Green Hill Farms Inc. 2021, 2022 Revised December 23, 2021